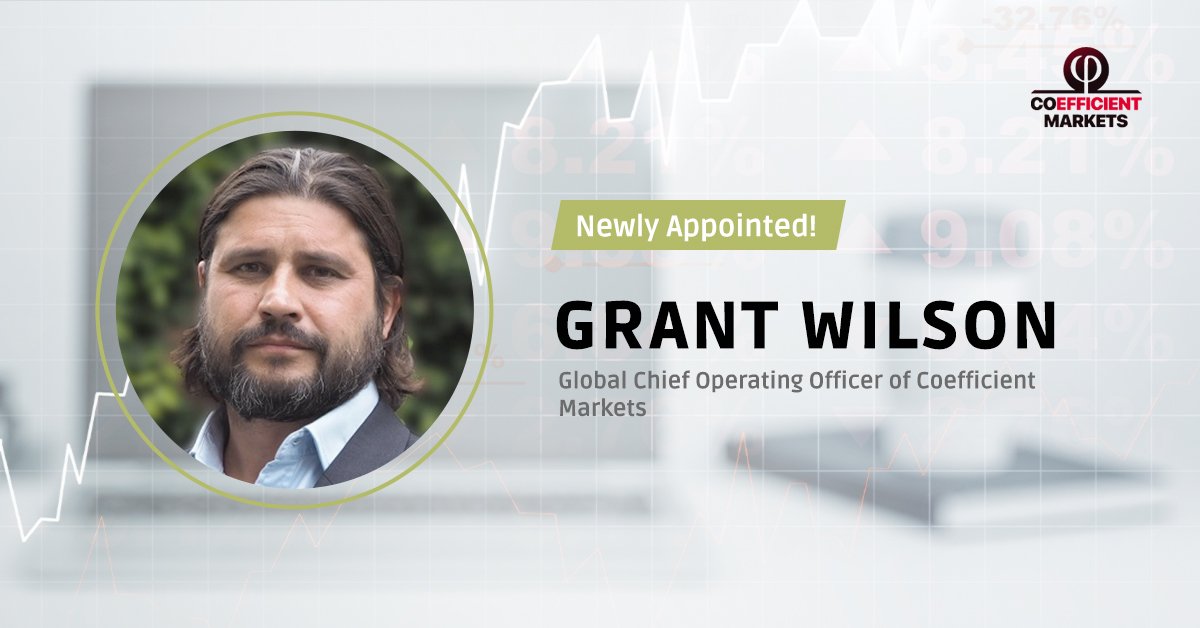 Grant Wilson appointed as Global Chief Operating Officer of Coefficient Markets

Grant will bring over 20 years' experience with trading and data platforms

New York, NY – 26 October – Coefficient Markets (CM), a global provider of industry-wide solutions for the loans market, is delighted to announce that Grant Wilson has been appointed Global Chief Operating Officer.

With over 20 years' experience of trading and data platforms, Grant has helped numerous market-leading firms measure and optimise their existing trading technology and understands the need to create solutions which integrate seamlessly into existing workflows. During the last 20 years Grant has worked for financial institutions in London, NY and Asia, giving him global connectivity which he will leverage facilitating CM's continued global expansion.

Grant will support CM in its vision of creating data and connectivity solutions which maximise the productivity and profitability of its clients, using the power of information to improve the businesses of both the buy-side and sell-side.

In addition to his new Global COO role at CM, Grant retains his existing role as Managing Director of the Loans Business at Etrading Software, a UK-headquartered global technology firm that has partnered with CM on the development of its technology platform.

More information about Coefficient Markets and its products are available on their website: www.coefficientmarkets.com.